Today marks Josh and I's 3 year anniversary as a married couple. Total we've been together 5. It has been an amazing time being together as a couple. I couldn't be happier with Josh and I love him so much.
I can't believe 3 years ago today was our wedding day. It still seems like just last week we were married. Every year we make our "family picture" at Christmas time (since it's so close to our anniversary)
Here are 4 Christmas's of wedded bliss!
Christmas 2005 - We were in Hawaii on our Honeymoon during Christmas Time.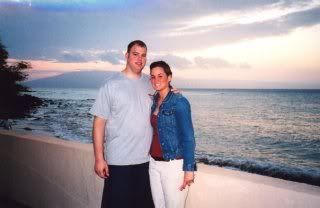 Christmas 2006 - Almost 6 months Pregnant with Joey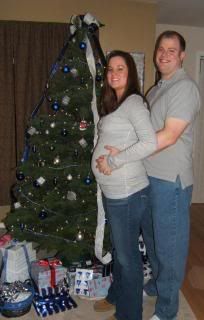 Christmas 2007 - Joey's first Christmas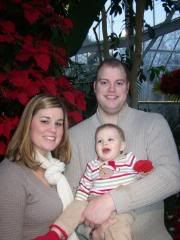 Christmas 2008 - At our Christmas Party wearing Ugly Christmas sweaters.