My name is Keana and I am addicted to coupons!
I am not ashamed to admit that I actually get a rush when it comes to coupons.
I know it sounds crazy, but you will not believe the deals that I have gotten.
Here are 3 examples of my most recent shopping trips
3/23/2009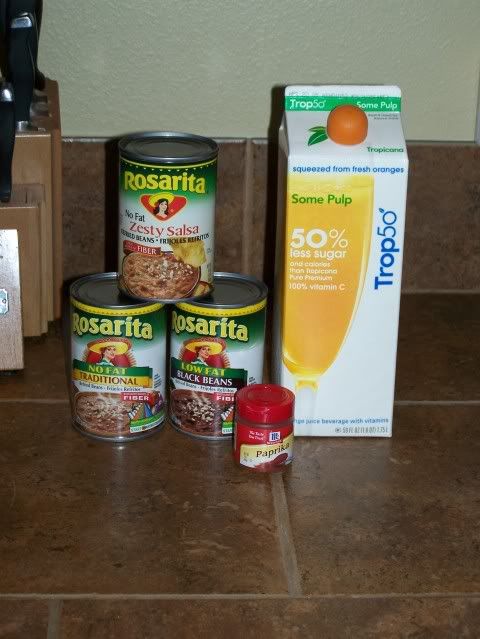 I got all of that for $3.24
Alberstons was offering doublers on manufacturers coupons, so I took advantage.
Tropicana OJ $.50
Paprika $1.00
3 cans of Refried Beans $1.50
3/26/09
KMart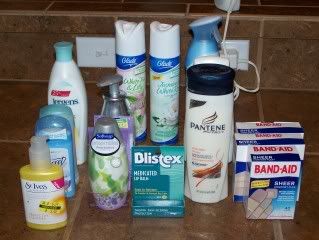 Before coupons my total came up to $49
After coupons I paid $23.17
KMart was also running a special last week that would double your coupons up to $2 per coupon.
Jergen's Lotion $1.79 originally $3.79
HandSoap and pump $1.99 originally $5.99
Soap Refill $.99 originally $2.99
Face wash $Free$ originally $3.79 (I had a $2 off coupon that I doubled)
Secret Deoderant $.50 originally $2.49
Blistex $.30 originally $1.09
Dove Deoderant $1.29 originally $4.29
Band Aids $.50 originally $2.49
Band Aids (2) $2.00 originally $5.98
Febreeze $.99 originally $2.99
Glade Spray (2) $.60 originally $2.60
Pantene Shampoo and Conditioner $5.00 originally $7.00
3/30/2009
Walmart
I had 3 Sunday papers which gave me more coupon usage!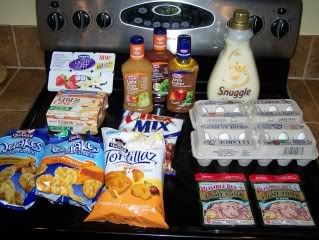 Total before coupons $23.75
After coupons $10.75
3 Kraft salad dressings for $ .08 each
3 Quaker rice cake snacks for $.50 each
2 dozen eggs for $2.00 total
2 pouches of tuna $1.08 total
chex mix for $.70
Fiber one yogurt $1
Yoplait yogurt $1.50
Snuggle Fabric Softener $2.00
Needless to say I love love love coupons and I feel really good about saving my family the most amount of money possible. I have been able to stock up and have also lowered my weekly food budget by $20 while managing to bring more food in our house. I can't believe that I have not used coupons this way before. I've been using them for a couple of months now, but I wish I would have started sooner!